Boxing gear for your KIDS!!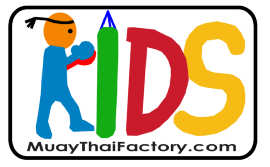 Muay Thai shorts for children are now available as your request! We have added 7 new shorts for 3-8-year-olds kids to our online store.
A size SSS is for a 3-6 year old boy/girl. A size SS is for a 6-8 year old boy/girl. This is a rough idea for kids sizes. Please check the size chart on product detail page.
Muay Thai Shorts for Kids by Siamtops
* You can add names and logos
Muay Thai Shorts for Kids by HAN
* You can add names and logos
US$ 4.99