What's New?
Enjoy buying with our new reward point program!
100% Authentic & Genuine!
Join our mailing list
Join our mailing list to receive promotion alert via email.
Email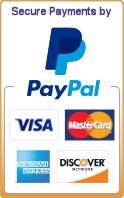 Design your own! - International Boxing Trunks
STEP # 2: Select a template
You will be able to change colors and add your name in the next step. Now click on the style you prefer.