What's New?
Enjoy buying with our new reward point program!
100% Authentic & Genuine!
Join our mailing list
Join our mailing list to receive promotion alert via email.
Email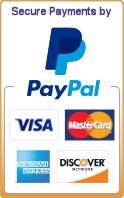 Skills and Efficiency Development in Muay Thai Training

| | |
| --- | --- |
| | Those who would like to lift their boxing up to another level must always keep in shape. Moreover, he has to keep in mind the 10 rudimentary elements to the success in Muay Thai. |

Getting Warm Up: an indispensable stage to prepare your muscles and joints for the upcoming intensive training.



Warning for Beginners: do not rush. The muscular and physical strength need time for development. A new student takes approximately 6 to 8 weeks to be able to accomplish all the warm-up practice.



The length of training session: This depends on each boxer's endurance and experience. Normally, the maximum length of training session for a student is 2 hours; otherwise, the session may be harmful to muscle and tissue.



Know your limitation: Each person has his own limit of physical ability.



Physical strength: It is the key factor in practicing Thai boxing skills. You should first build up your strength so as to develop the speed and endurance later.



Motivation: Trainers should get prepared for the training session in order that the boxer will not get bored or lose his morale.



Adjust the intensity of training appropriately with regards to the length of the training session



Extra exercises: There may be some special workout programs that specify on the particular skills or organs



Body relaxation: Relaxing exercise, usually begins with massage, helps boost up blood circulation and diminish stress.



Normal exercises: Routine trainings that help develop boxing skills such as punching bags.



Getting Warmed Up - A must-do step for Muay Thai Training

        You should begin the training session with warm-up exercises because they help prevent muscle strain by leveling up the body temperature and flexibility so that your body is ready for athletic activities. The basic of warm-up activities is that they must enable the body to move gently and freely.

        At the beginning, the exercise should be in medium speed which is to be increased to the level that the boxer can feel the high body temperature and improved blood circulation. The length of a warm-up depends on individual age and physical strength, but it should not exceed 20 minutes!! Also, do not forget to cool down after the training session so that your body can be relaxed to the normal situation.