Extra Discount
Get EXTRA discount when you purchase more!
What's New?
Enjoy buying with our new reward point program!
100% Authentic & Genuine!
Join our mailing list
Join our mailing list to receive promotion alert via email.
Email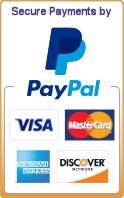 Thaismai Muay Thai Shin Guards
Page: 1 of 1 3 items found.
THAISMAI Muay Thai Shin guard (Velcro) - Black
[TSM-N-001-K]
US$ 78.00 37% off
US$ 49.5
THAISMAI Muay Thai Shin guard (Velcro) - PINK
[TSM-N-001-P]
US$ 78.00 37% off
US$ 49.5
In-stock
: L
THAISMAI Muay Thai Shin guard (Velcro) - WHITE
[TSM-N-001-W]
US$ 78.00 37% off
US$ 49.5