What's New?
Enjoy buying with our new reward point program!
100% Authentic & Genuine!
Join our mailing list
Join our mailing list to receive promotion alert via email.
Email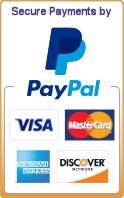 28th Aug 2014 - Just-in Muay Thai gear!
3 new grappling gloves from Top King

There are 3 models of grappling gloves from Top King: "Super", "Ultimate", and "Combat".

Top King Grappling gloves Super - Excellent coverage over fingers, knuckles and back of fist. Close palm design and leather wrap around hook-and-loop closure for secure fit. All leather design.
Top King Grappling gloves Ultimate - Made of genuine cowhide leather with a half neoprene thumb for added mobility and comfort. They offer a full inch of shock absorbing foam padding and feature an open half palm.
Top King Grappling gloves Combat - Functional for both training and competition. Think knuckle padding reduces shock. An open half palm provides comfort and wrap around wrist closure provides a secure fit.

Please check the below items:




Twins Special "Air" Gloves - Breathable!

We have included 3 new colors of Twins Special Breathable gloves in our catalog. Pink color AIR gloves are now available in 2 styles: White/Pink, and Pink/White. They are now in-stock and ready to ship!





Fresh Design! - Fairtex Muay Thai shorts - AUG 2014

Three new shorts from Fairtex - FT-BS048,FT-BS049, and FT-BS054. All sizes are in-stock and ready to dispatch.



Other items: Hand wraps "Snake", New key rings and more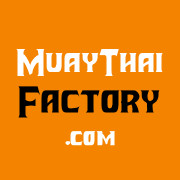 Enjoy your shopping!