What's New?
Enjoy buying with our new reward point program!
100% Authentic & Genuine!
Join our mailing list
Join our mailing list to receive promotion alert via email.
Email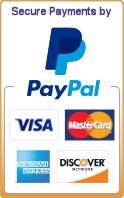 Raja Boxing - Premium Leather Series
New RAJA "Celeb Series" Equipment 2013!
Hot from the Factory! This month we've just got Celeb Series Muay Thai Equipment delivered directly from Raja Factory in Bangkok. The outstanding feature of this series is the superb material. The leather and padding inside is a premium grade than that of other Muay Thai equipment ever!

Yet, the design is so classic that you can feel the high quality of them all along their life time. They come with the great prices that you can't find anywhere else since we work closely with Raja Factory. Find your authentic premium Raja Celeb Series gear now in our store MuayThaiFactory.com

RAJA Boxing Muay Thai Gloves - Celeb Series - BLACK
RAJA Boxing Muay Thai Shin Guards - Celeb Series - BLACK
RAJA Boxing Focus Mitts - Celeb Series - BLACK
RAJA Boxing Muay Thai Gloves - Celeb Series - GOLD/BLACK

" Try Celeb Series by RAJA BOXING !! @ Muay Thai Factory.com "
6 New Styles - Fancy Muay Thai Gloves
New arrival Muay Thai boxing gloves by Twins Special:

Twins Special fancy boxing gloves - The Nation, Phoenix, Sonic, Skull Tattoo (Special colors in Gold & Silver)
Bowling & Angle heavy bags
As your requests, we have now included some more heavy bags from Fairtex - The bowling heavy bag and The angle heavy bag:

Fairtex Heavy Bags - Blowing (HB10), and Angle (HB12) styles
Other interesting items!
HOT!! - On SALE Items - Buy Now and Save!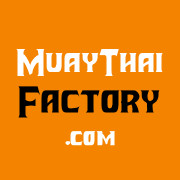 Enjoy your shopping!