What's New?
Enjoy buying with our new reward point program!
100% Authentic & Genuine!
Join our mailing list
Join our mailing list to receive promotion alert via email.
Email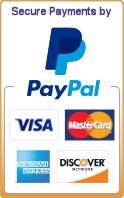 Custom Boxing Gloves. No Minimum!
Customized Boxing Gloves & Bag Gloves
Custom gloves are now available with less production time! Leadtime of SIAMTOP gloves is now only 2 weeks!! No minimum. You can order just one pair of gloves in your favorite colors!

We have 4 new items - 2 velcro closure gloves, 1 lace-up gloves, and 1 bag gloves:

Customized boxing gloves - Velcro : ST-CG-001 and ST-CG-002
Customized boxing gloves - Lace-up : ST-CG-003
Customized bag gloves - Elastic : ST-CG-021

" Your Colors, Your Gloves!! -- Muay Thai Factory.com "
New T-shirt from HAN!
"Fire of War" T-shirt from HAN Muay Thai
New arrival Muay Thai Tee from HAN - Fire of War:

HAN Thai boxing T-shirts - Fire of War - BLACK
Other recently added items!
NEW Fancy Boxing Hand Wraps
Twins Special gloves! - Special colors - Gold &Silver
New Curved Muay Thai Pads - Twins, and Thaismai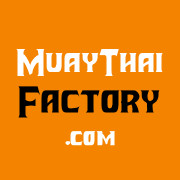 Enjoy your shopping!